REFORMING SOCIALIZATION FOR SUSTAINABLE GENDER EQUALITY AND DEVELOPMENT IN NIGERIA
Abstract
The process of socialization cannot be dissociated from any practice that is part of the mainstream culture of society, including the practice of gender inequality, which is ubiquitous in all patriarchal societies. The interwoven character and interplay between human socialization and socio-cultural, political and economic inequalities is not in doubt as long as socialization remains a veritable medium for the inculcation of societal norms and values. The paper explores the phenomenal nature of socialization and its interactions with the patriarchal structures that empower gender inequality in Nigerian society. It attempts to demonstrate how the course of socialization, particularly with regards to children, shapes and fuels the continued prevalence of inequalities and discrimination to the disadvantage and relegation of girls and women in Nigeria. The paper affirms that the main factor powering the frequency of gender inequality in Nigeria is the mode of gender socialization, which entrenches the sensibility of
negative gender issues in children. It advocates that the process of socialization must be reformed, employing mainly the family unit through parents to effectively nurture and train their off springs without negative emphasis on gender differences, perception and roles. Also, Nigerians should uphold gender balance as human rights issue that is instrumental for the annihilation of gender discrimination and inequalities, towards the promotion of sustainable gender equality and development in Nigeria.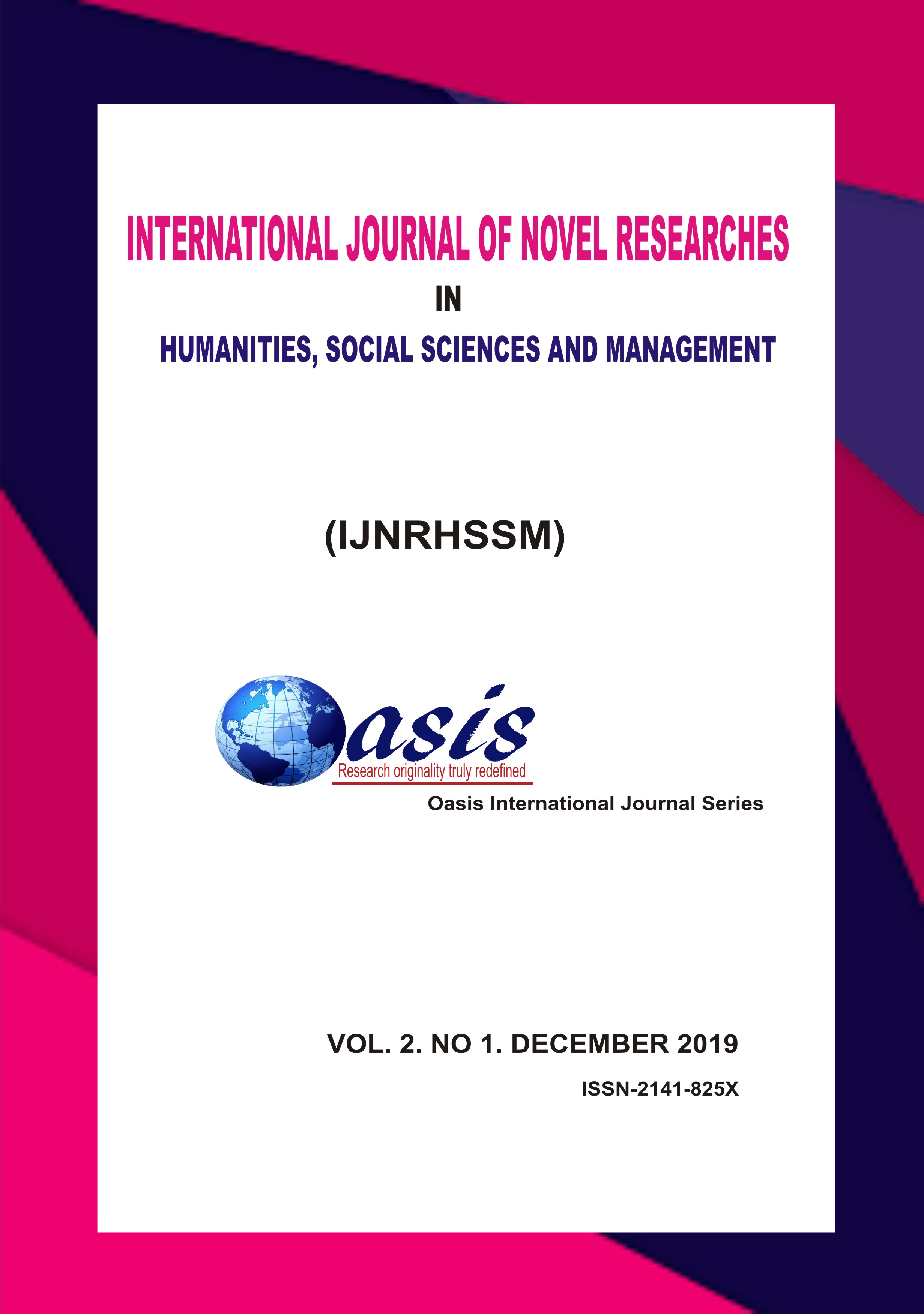 Downloads
How to Cite
Okoroafor, E. C., & Ibecheozor, E. (2019). REFORMING SOCIALIZATION FOR SUSTAINABLE GENDER EQUALITY AND DEVELOPMENT IN NIGERIA. International Journal of Novel Research in Humanities, Social Science and Management, 2(1). Retrieved from http://publications.oasisinternationaljournal.org/index.php/Ijnhssm/article/view/15
License
Copyright (c) 2021 Judebill Okafor; Okoroafor, Ejike C. (Ph.D.)
This work is licensed under a Creative Commons Attribution-ShareAlike 4.0 International License.