GENDER INEQUALITY AND WOMEN ECONOMIC DEVELOPMENT IN NIGERIA
Abstract
Gender inequality affects gender relations with untold individual and national consequences and specifically constitutes significant obstacles against women's efforts towards socioeconomic opportunities and development in Nigeria. Women have been subjected to domination by men due to persistent cultural stereotype, abusive traditional practices and patriarchal structures culminating in women historically related as the followers of men in the Nigerian society. This pattern of gender relations has for many years undermined women's ability and capacity to pursue their interests, careers and economic development. However, this situation is gradually changing due to the increasing number of women acquiring education and competences with attendant socio-economic benefits. Despite this status quo, gender inequality continues to impede women's pursuit of economic transformation in Nigeria. The paper explicates the practice of gender inequality and its implications on the
dynamic roles of women in contemporary Nigeria. It posits that gender inequality undermines the pace of women's economic development, demonstrates gender issues that propel this untoward socio-economic disequilibrium and considers as imperative the dismantling of inequalities for increased women's productivity. The paper recommends that all Nigerians need to uphold all-round equality and eschew discrimination against women in order to enhance women's economic development and sustainable development in Nigeria.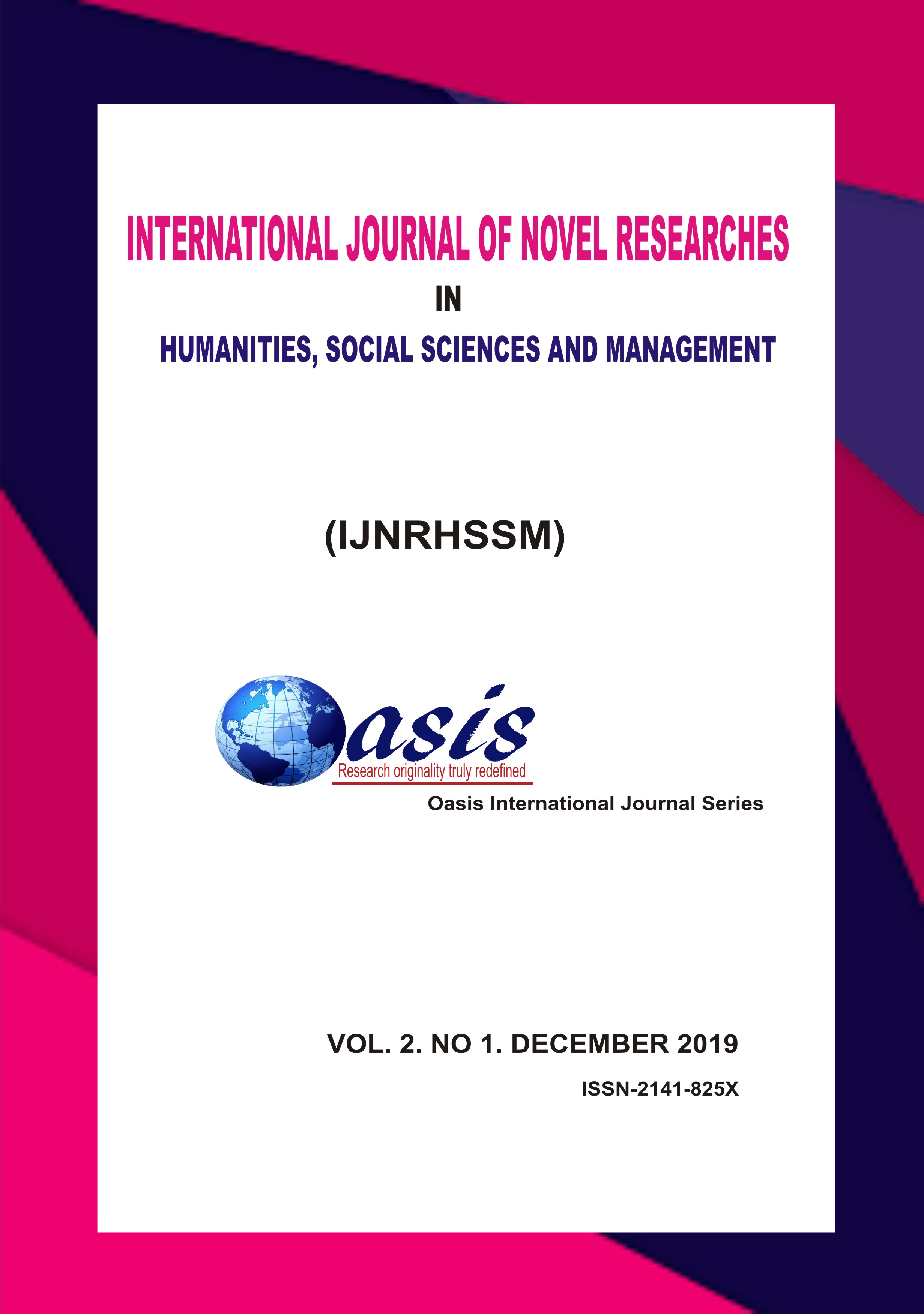 Downloads
How to Cite
Okoroafor, E. C., & Iwueke, O. C. (Ph.D.). (2019). GENDER INEQUALITY AND WOMEN ECONOMIC DEVELOPMENT IN NIGERIA. International Journal of Novel Research in Humanities, Social Science and Management, 2(1). Retrieved from http://publications.oasisinternationaljournal.org/index.php/Ijnhssm/article/view/14
License
Copyright (c) 2021 Okoroafor, Ejike C. (Ph.D.), Iwueke, Obinna C. (Ph.D.)
This work is licensed under a Creative Commons Attribution-ShareAlike 4.0 International License.