TRENDS IN HOME ECONOMICS: AN EMPLOYMENT GENERATING PROFESSION FOR NATIONAL DEVELOPMENT
Abstract
Home economics is a rich profession. It is bewildered with vocations and careers like teaching and floristry. As a noble profession, it is affected by some new areas of trends intensity. This study exhumes some trending issues in home economics as a vocational and career discipline and elucidates some challenges facing it without which its multi-faceted approaches in human ecology would sufficiently widen its propensity through incorporating ingredients in science and technology to boost employment for the citizenry for national development.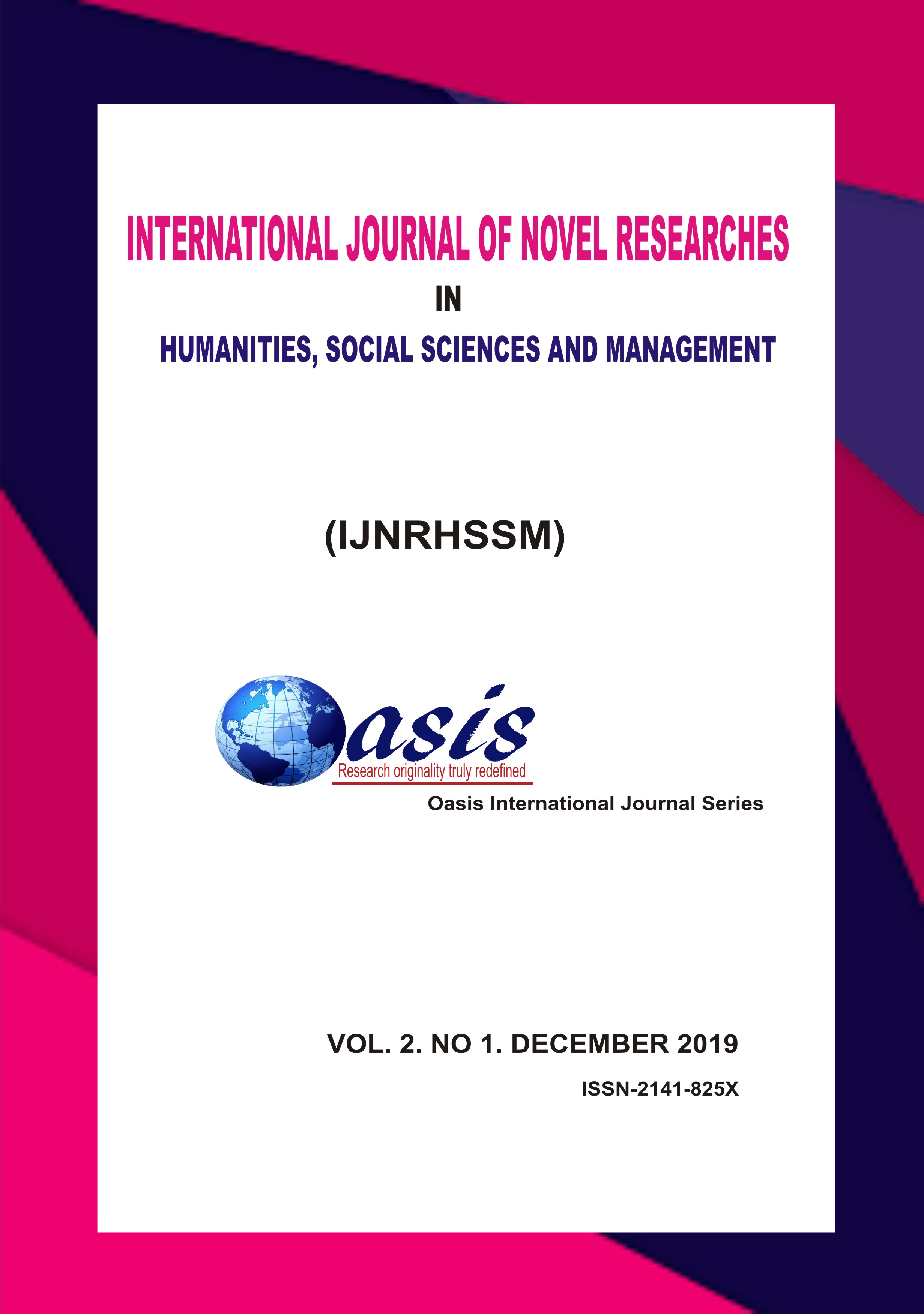 Downloads
How to Cite
Ehumadu, R. I. C. (2019). TRENDS IN HOME ECONOMICS: AN EMPLOYMENT GENERATING PROFESSION FOR NATIONAL DEVELOPMENT. International Journal of Novel Research in Humanities, Social Science and Management, 2(1). Retrieved from http://publications.oasisinternationaljournal.org/index.php/Ijnhssm/article/view/16
License
Copyright (c) 2021 Ehumadu, R.I.C.
This work is licensed under a Creative Commons Attribution-ShareAlike 4.0 International License.